The role of genetics in fertility diagnosis
In recent decades, more and more people have been unable to realise their dream of having children. There are many factors, including genetic factors, that affect the fertility of women and men.
In recent years, genetic diagnosis and counselling have acquired a relevant role in cases of infertility and recurrent miscarriages, making it possible to clarify the cause of these problems and also to propose solutions in a high percentage of cases. At Genosalut we have been advising and helping couples who wish to have children for more than 10 years.
In up to 30% of cases of fertility problems the cause may be genetic. At Genosalut we analyse the genetic causes, both common and less frequent, of fertility problems in women and men.
Our offer for doctors and their patients
What fertility diagnostic tests do we offer at Genosalut?
What is infertility? Infertility is a multifactorial condition affecting approximately 15% of couples of reproductive age (1). It can be defined as the inability to achieve or complete a pregnancy after a period of one year of sexual intercourse without
Read more »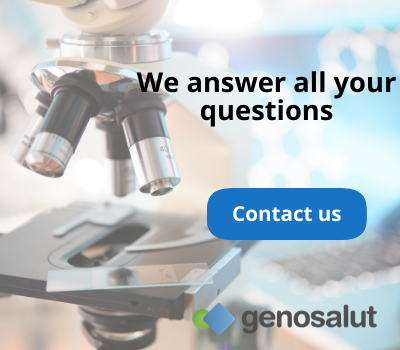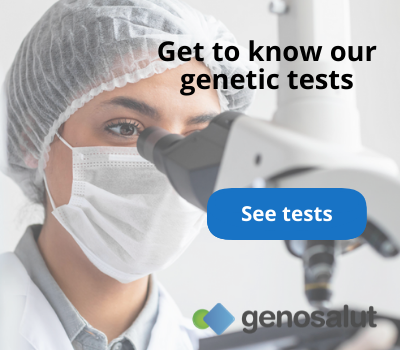 Search by diseases, genes, type of analysis and other criteria in our search engine. If you do not find what you are looking for, please contact us through our contact form as we do not have all the genetic tests available on our website yet.
Do you have any questions about our services?
Reasons for trusting Genosalut